Inca Lake - Portillo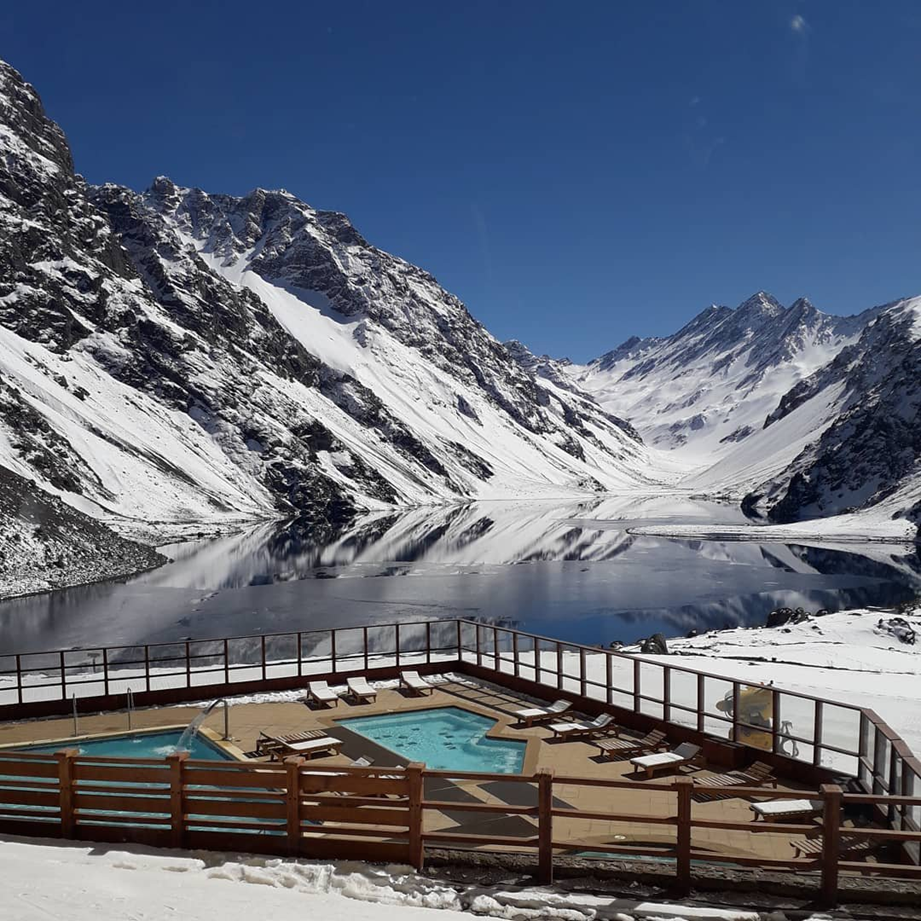 Portillo Ski Resort and Inca Lake
Description:
Portillo is a ski center in the High Mountains.
And also you´ll see one of the most beautiful landsacpe from Chile - The Inca Lake
This wonderful lake change its color every season.
Ski Resort Portillo in the High Season: June to September
You can enjoy the natural water coming down from the High Mountains.Even you ´ll have the chance to drink it.100% pure.
Border with Argentina.
- Itinerary:
Pick you up at your hotel at 07:30 a.m ( Winter High Season )
Pick you up at your hotel at 08:30 a.m ( No Winter High Season ) OCTOBER TO MAY
First of all we´re gonna stop in the middle of the river where the water comes down from the Mountains, there you can drink
natural water.
We go to the border between Chile and Argentina
Finally we´ll visit the Lake Inca .
If you´re skiing - you ´ll need to rent ski clothes and equipment.
Full day.
Time to go down: 4 p.m.