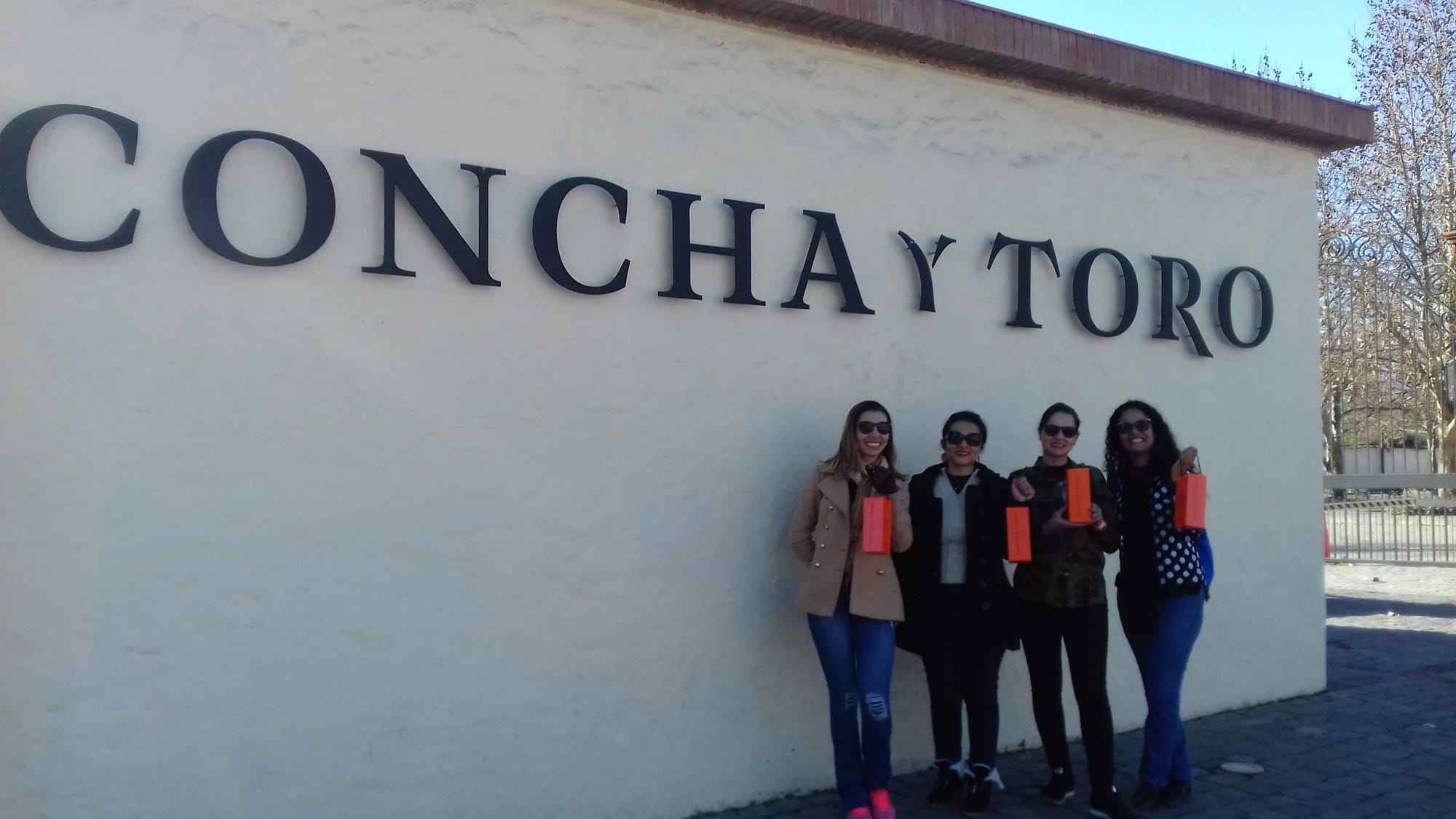 Entrance Concha & Toro
Concha y Toro is one of the oldest vineyards from Chile.
Since 1883 when the europeans came to Chile and brought the grape trees to be planted in this land. Its main owner - DON MELCHOR DE CONCHA & TORO had a vision to create the best wine from Chile and the world.
Their wines as famous as your name.
That´s why their wines has always been internationally awarded.
Concha & Toro is the biggest vineyard from Chile and the second one in the world.
There is a legend of Devil´s lock - A History who passed along the time. This legend takes more than a century and even today it belongs to this beautiful vineyard.
Tour day and evening.
Ask me about the schedule.
- Itinerary:
-Pick at your Hotel
- Included entrance to the vineyard
- Walk in the middle of the grape trees
- Visit to the originals cellars - Since 1883
- Tasting of 3 types of wines.
- A free glass of wine from the vineyard and the incredible history of the Devil´ Lock.